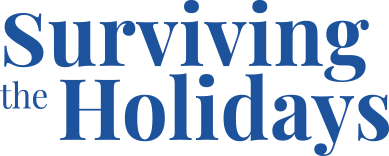 A hope-filled event when it's needed most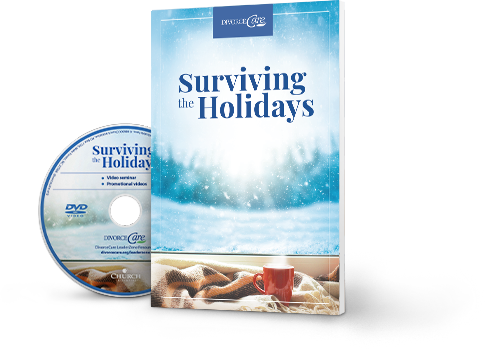 Now included with divorcecare
or order separately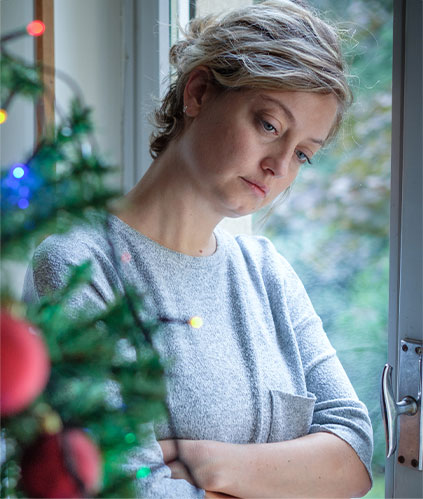 Holidays are tough for the divorced
Thanksgiving and Christmas can be extremely difficult for people in a separation or divorce. Family events are broken up. Anxieties are high. Social gatherings can feel stressful.
Offer help with Surviving the Holidays
Host this 2-hour, video-based seminar that's filled with tips to manage holiday stresses after a marriage breakup. You can offer it as a 14th session in your fall DivorceCare cycle or as a stand-alone event.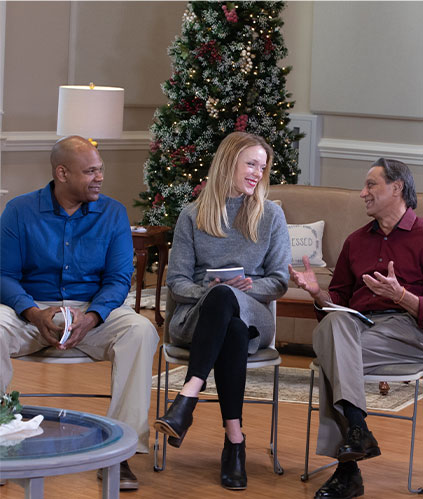 "Participants came in with heavy hearts, but left with hope."
How it works
The seminar has three parts—just like a DivorceCare group.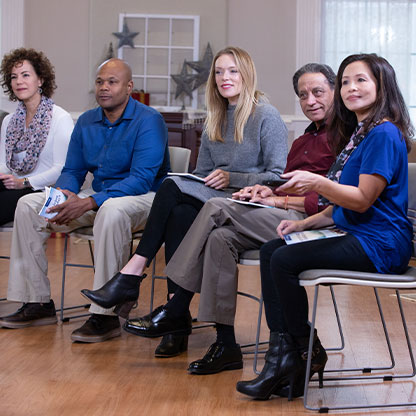 1
Video seminar
Show a video with practical advice from Christian experts
2
Group sharing
Use the provided questions to facilitate discussion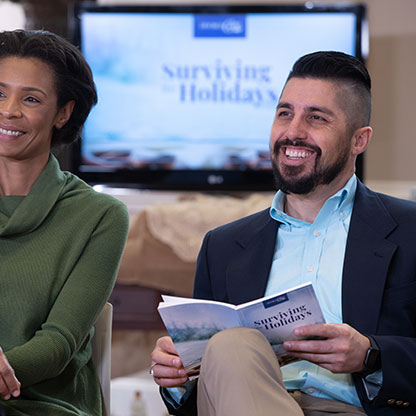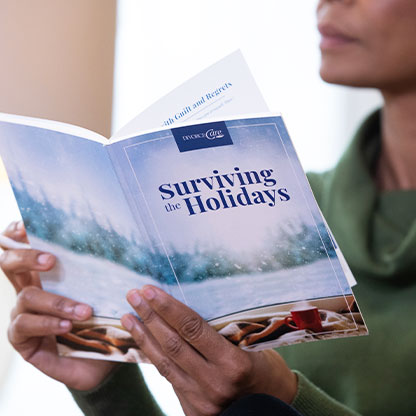 3
Take-home book
Pass out Survival Guides filled with helpful tools
Why offer Surviving the Holidays?
Churches have found that this event:
1
Meets
a need
The holiday season is one of the hardest times for the divorced
2
Increases
outreach
People in your community are hurting and looking for help
3
Makes
attending easy
It's less intimidating for people to commit to a single seminar
4
Jumpstarts
your group
Newcomers get a taste of DivorceCare and want to return