DivorceCare experts
The DivorceCare videos feature respected experts in various divorce help and recovery fields.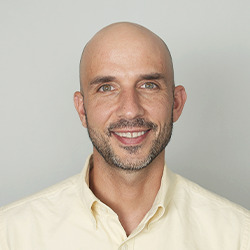 Dr. John Applegate
John is a board-certified psychiatrist and director of the Christian counseling and psychiatry group practice John Applegate, MD & Associates. He serves as executive director of Philadelphia Renewal Network, a nonprofit organization that works with local churches to provide affordable counseling.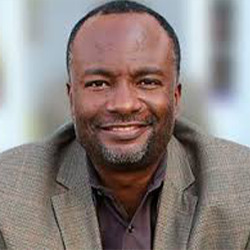 Keith Battle
Keith is senior pastor of Zion Church in Landover, MD. Since its start in 1999, Zion Church has grown from 25 to 5,000 regular attendees. His ministry is focused on helping people to experience God, engage in community, and be equipped and empowered for ministry.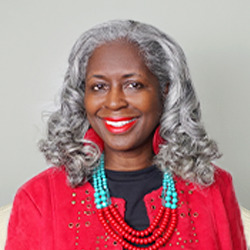 Sabrina Black
Sabrina is a counselor, speaker, author, professor, and life coach. She is president of the National Biblical Counselors Association, founding member of the American Association of Christian Counselors, and clinical director of Abundant Life Counseling Center in Detroit, MI. She is the author of more than 10 books and workbooks including Live Right Now. abundantlifecounseling.webs.com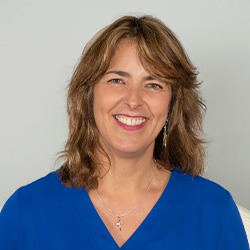 Elsa Kok Colopy
Elsa is a speaker and author. Her books include Settling for Less Than God's Best?: A Relationship Checkup for Single Women; A Woman Who Hurts, A God Who Heals; and The Single Mom's Guide to Finding Joy in the Chaos. A divorced single parent for 12 years, Elsa is now remarried and is the mother of eight. She continues to travel and speak.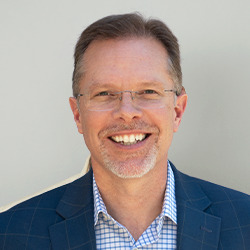 Ron L. Deal
Ron is a licensed marriage and family therapist with an expertise in blended families. He is founder of Smart Stepfamilies and director of FamilyLife Blended, and he's authored numerous works on stepfamily living, including the best-selling book The Smart Stepfamily.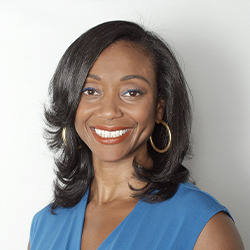 Dr. Erikka Dzirasa
Erikka is a board-certified adult, child, and adolescent psychiatrist. She specializes in anxiety disorders, mood disorders, trauma, and psychotic disorders. She has served as president of the North Carolina Council of Child & Adolescent Psychiatry and as a subject matter advisor for the nonprofit organization "I Live For."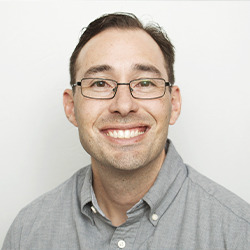 Dr. Miguel Echevarria
Miguel serves as director of Hispanic Leadership Development and assistant professor of New Testament and Greek at Southeastern Baptist Theological Seminary in Wake Forest, NC. A native of Miami, FL, he is married and has four daughters.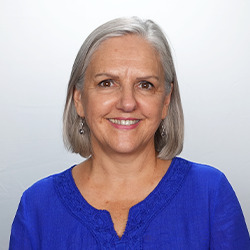 Joy Forrest
Joy is founder and executive director of Called to Peace Ministries. After going through divorce herself, she now holds a master's degree in biblical counseling and is a certified advocate with the North Carolina Coalition Against Domestic Violence. She has worked with over 1,000 domestic abuse survivors and authored Called to Peace.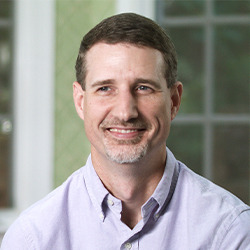 Dr. Brad Hambrick
Brad has authored seven books, including God's Attributes: Rest for Life's Struggles and Self-Centered Spouse: Help for Chronically Broken Marriages. He is pastor of counseling at The Summit Church in North Carolina and serves as assistant professor of biblical counseling at Southeastern Baptist Theological Seminary.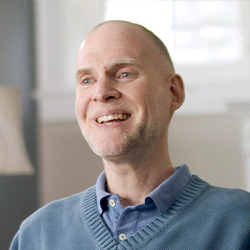 Dr. Craig Keener
Craig is an author whose publications include 25 books, seven booklets, and hundreds of articles. He is professor of New Testament at Asbury Theological Seminary in Kentucky and is on the executive committee of the Evangelical Theological Society. Dr. Keener has experienced divorce himself and knows firsthand the many struggles people face.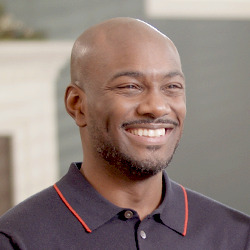 Omar King
Omar holds a master of divinity in biblical counseling and is a certified clinical pastoral educator. He serves as a full-time staff counselor at Bridgehaven Counseling Associates in North Carolina, where his areas of focus include issues related to marriage, premarriage, dating, depression, trauma, and abuse.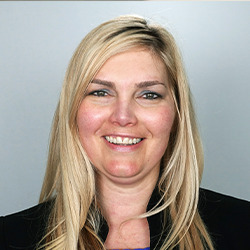 Tiffany Lesnik
Tiffany is a licensed attorney in North Carolina with a master's degree in clinical psychology. After experiencing domestic violence in her former marriage, she now uses her experience to help others escape abuse and suffering, focusing her practice on cases involving domestic violence and high-conflict custody.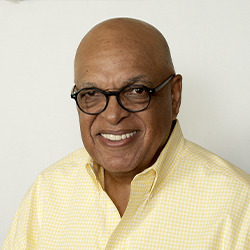 Dr. Crawford Loritts
Crawford is a world-renowned speaker and author. He is senior pastor of Fellowship Bible Church in Roswell, GA, and frequently travels for speaking engagements at conferences, sporting events, and colleges around the globe.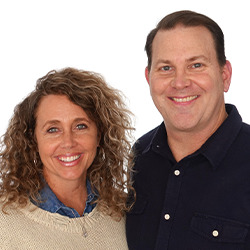 Tray & Melody Lovvorn
Tray and Melody are speakers and teachers on the subjects of marriage, parenting, sexual addiction, and betrayal trauma. After having been married to each other, divorced, and remarried to each other, they now provide life and marriage coaching, recovery intensives, and parenting solutions through their nonprofit Undone Redone.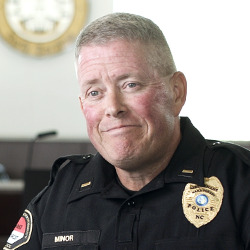 Lt. Chris Minor
Chris has 23 years of experience as a police officer, responding to a variety of calls that include domestic violence and divorce-related issues. He coordinates the Department Crisis Intervention Team, which assists people in crisis events.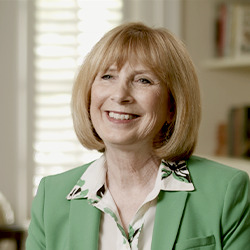 Dr. Linda Mintle
Linda has been in clinical practice as a licensed therapist for 30 years. As a best-selling author, she has written 20 books, including I Married You, Not Your Family. Known as "The Relationship Doctor," she is a national speaker and news consultant and hosts her own show on Faith Radio.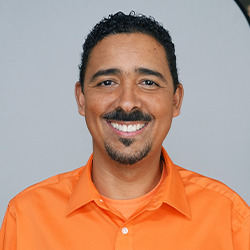 Dr. Elias Moitinho
Elias is professor of counseling at Liberty University in Virginia. He has years of experience serving as a pastor, counselor, professor, and the director of a Christian counseling center.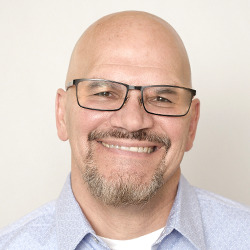 Dr. Tim Muehlhoff
Tim is professor of communication studies at Biola University, where he also serves as director of resources for Biola's Center for Marriage and Relationships. His Neighbor Love initiative provides marital resources at no cost to low-income communities, and his podcast, The Art of Relationships, is heard in over 70 countries.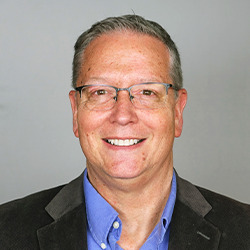 Dr. Ramon Presson
Ramon is a licensed marriage and family therapist in Tennessee. He is founder of The Marriage Counseling Center of Franklin, located just outside of Nashville. A weekly newspaper columnist, he has also authored several books, including When Will My Life Not Suck?: Authentic Hope for the Disillusioned.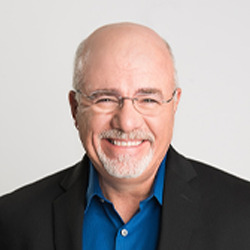 Dave Ramsey
Dave is a personal money management expert and a national radio personality. He has authored several books, including Financial Peace and The Total Money Makeover. He is the creator of Financial Peace University, a program that helps people get rid of debt and manage their money.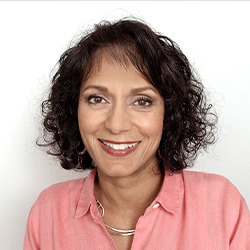 Vaneetha Risner
Vaneetha is an author and speaker who shares how she has found hope through her challenges with polio, the loss of a son, and an unwanted divorce. Her books include The Scars That Have Shaped Me: How God Meets Us in Suffering and Walking Through Fire: A Memoir of Loss and Redemption.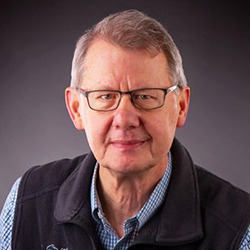 Ken Sande
Ken is president of Relational Wisdom 360 and founder of Peacemaker Ministries, two organizations that are dedicated to preserving and transforming relationships. He teaches internationally and is the author of numerous books and training resources, including The Peacemaker and Resolving Everyday Conflict.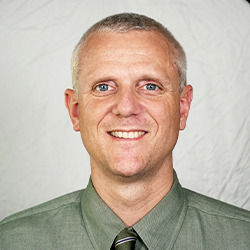 Travis Sasser
Travis is a board-certified consumer bankruptcy attorney in North Carolina. A graduate of the University of Georgia School of Law, he has represented thousands of individuals and businesses. He frequently represents debtors who are struggling to work through the financial aftermath of separation and divorce.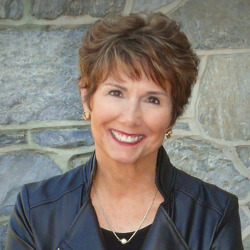 Georgia Shaffer
Georgia is a professional certified coach and licensed psychologist in Pennsylvania. While battling a recurrence of breast cancer, Georgia went through the loss of her marriage and her job. After those experiences, she wrote Taking Out Your Emotional Trash and A Gift of Mourning Glories, which provide personal guidance for rebuilding after loss.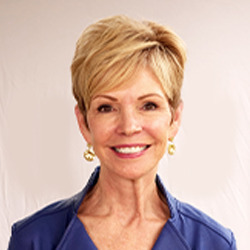 Leslie Vernick
Leslie is a licensed clinical social worker, national speaker, and relationship coach with expertise in marriage improvement and conflict resolution. Her books include The Emotionally Destructive Marriage and How to Live Right When Your Life Goes Wrong. She has been a featured guest on Focus on the Family Radio, FamilyLife Today, and Moody Radio.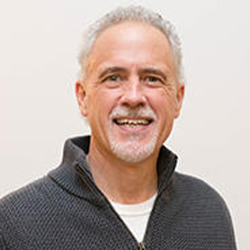 Dr. Stephen Viars
Stephen is pastor of Faith Church and a counselor at Faith Biblical Counseling Ministries in Lafayette, IN. He speaks at conferences, colleges, and seminaries in the US and abroad. He authored Putting Your Past in Its Place: Moving Forward in Freedom and Forgiveness.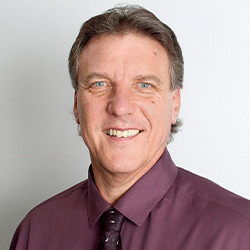 Sgt. A. J. Wisniewski, Ret.
A. J. served on the Raleigh, NC, police force for 27 years. He has experience in sexual assault investigations, SWAT, and a year with the FBI for violent crimes. He also worked five years as a 911 dispatcher, taking calls for incidents related to domestic disputes and family violence, as well as problems associated with drugs, alcohol, and other crime-related issues.